Welcome! You've successfully subscribed to Kate Baray's Reader List.
Your first free book, Lost Library, will be emailed to you within 24 hours, so check your inbox!

Already had a peek and excited for more of Kate's books? Purchase books 1-3 – that's Lizzie and John's trilogy – and you'll  get the boxed set discount! $5.99 for the boxed set on Amazon (combined book pricing is $7.98.)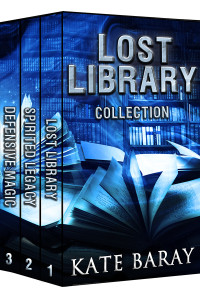 Thank you for joining the Reader's List, and I hope you enjoy the Lost Library and SPI worlds!